Archival quality: Leslie Rinchen-Wongmo is being documented by Focus on the Masters
Focus on the Masters (FOTM) is a nonprofit art archive and education program that documents, preserves, and presents the works and lives of contemporary artists in southern California.
Founded in 1994 by Donna Granata, FOTM is the only biographical resource of its kind in the country. Its archive includes oral histories, videotaped interviews, photographic portraits and examples of artists' work. I'm extremely honored to have been selected for inclusion.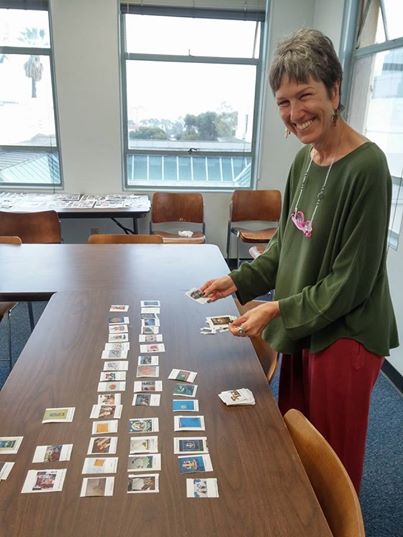 Going through images, stories, and themes of my life and artistic development is a deep and emotional process. Somewhat ironically, it brings up all kinds of old doubts and feelings of inadequacy even while buoying one's spirit with its honor.
The old "imposter syndrome" rears its head (Did they really mean to choose ME? They must have made a mistake!).
And how we approach anything is how we approach everything (I seemed to start out organized and in control then, before I knew it, I was drowning in a sea of images, overwhelmed and second-guessing each choice).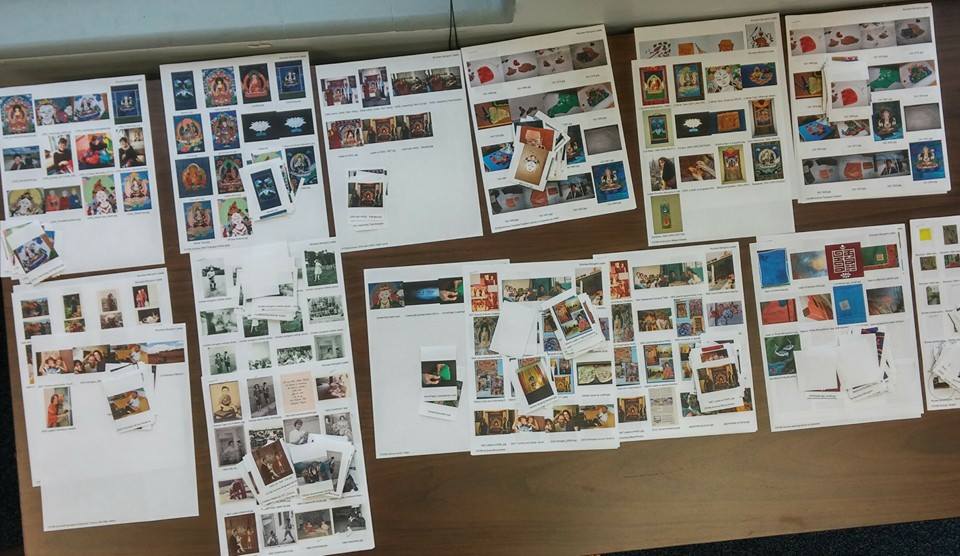 But mostly, I'm really grateful for having so much experience watching my mind. I can let the waves crash through and know that the ocean is doing just fine.
Donna is a great support. She clearly LOVES what she does, bringing artists' stories to life and preserving them for appreciation and understanding in generations to come. Her endless curiosity and love, not only for the process but for each artist, is a gift!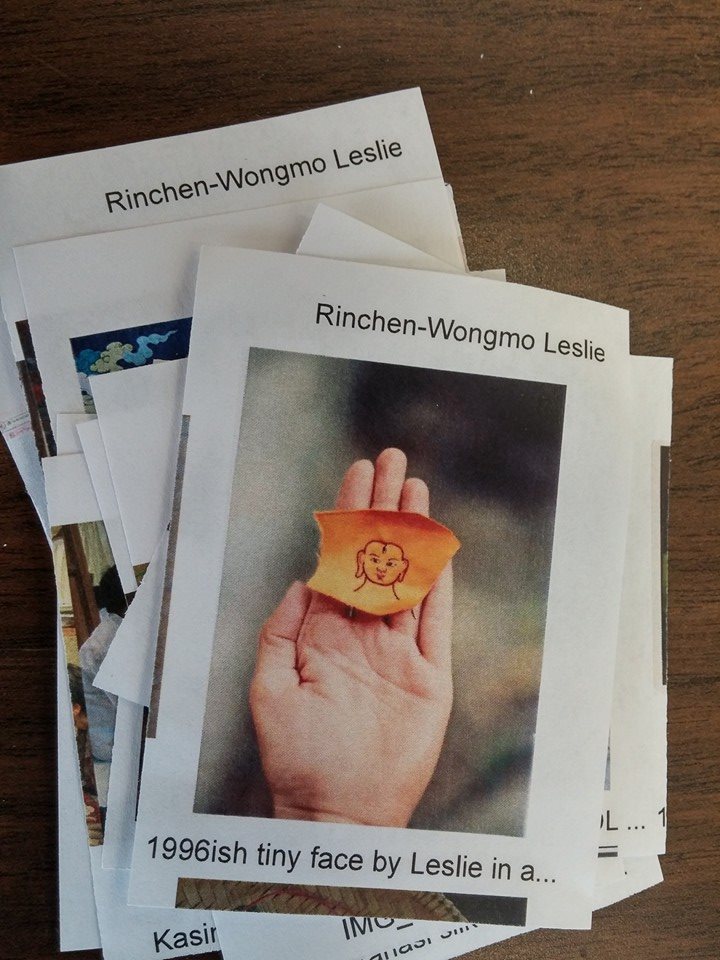 The culmination of the month-long documentation process is a videotaped interview with founder Donna Granata in front of a live studio audience. I'd love for you to be in that audience on March 28, 2015! I hope to share some of my love of life and beauty with you that night…
(And I hope to be able to edit and share the video with more of you in months to come. I'll need your support for that. Stay tuned for a crowdfunding campaign soon!)
In the meantime, here's your invitation to the live interview:
featuring Leslie Rinchen-Wongmo
Saturday, March 28, 2015
Brooks Institute Screening Room,
5301 N. Ventura Ave., Ventura
6 p.m. to 7:30 p.m.
(Guests are requested to arrive by 5:30.  No one will be allowed to enter after taping begins.)
Co-Sponsored by: Linda Carson and Michael Rohde
Ongoing Sponsors: Brooks Institute, Dennis Mitchell at I Capelli Salon, Passion Flowers, Pulse One and Peterson Graphics
Free to FOTM Members – $10 General public, $5 students and seniors.
All ages welcome!
When Leslie Freilich's name was changed by a Tibetan lama to Rinchen-Wongmo it was not done to deny her past but rather to catalyze a spirituality that she had been seeking. This Tibetan name means Precious Empowered Woman and reflects Leslie's embrace of life and the philosophy of Buddhism. She creates thangkas, vibrantly colored, meticulously sewn, sacred fabric scrolls that act as objects for meditation, for contemplation. Creating a thangka (sounds like Tonka) involves techniques that are centuries old and a keen understanding of and appreciation for spiritual tradition. Over the years Leslie's style has morphed from creating very traditional scrolls to a more modern, personal style that evokes both the ancient art form and modern quilting techniques. Whether ancient or modern, however, all of her art is infused with joy and serenity. Leslie has combined this ancient, spiritual art form with modern technology to create what she calls a "virtual atelier," where she teaches people around the world via cyber space. Leslie says of her work: "I love that the images I create with my hands have helped many very special people to become free of suffering. I hope that in my small way I can open people's hearts, that I can provide some stimulus or inspiration for their awakening." Leslie's work is collected and exhibited world-wide. Please join us.
Click here to reserve your seat today!
FOTM has entered our 20th year of programming.
Thank you for helping us bring the humanity behind the arts to life!
And as a special bonus, Himalaya restaurant in Ventura is offering to donate a portion of its income from supporters of the ARTS to Focus on the Masters on March 31 and throughout the month of April. Just print this flyer, take it to 35 W Main Street, Ventura, CA 93001, and enjoy a delicious meal while supporting artists, arts research, and arts education!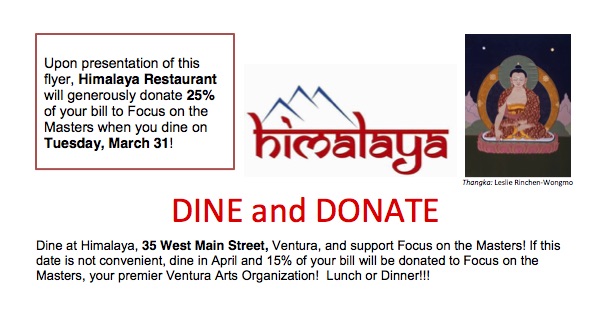 Purchase Artwork & Prints | Commission Your Own | Online Courses