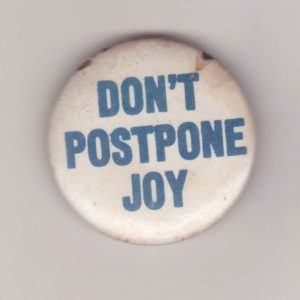 At the Author 101 conference in Los Angeles last week, I was struck with rare clarity about my personal guiding principles. I'd like to share them with you.
The list is probably not complete, and I certainly don't always look like I'm living by these principles. But these are my aims, my intentions and, really, a good indicator of how I view the world:
Life is a great adventure. (Journey widely and well.)
See beauty everywhere.
Delight in everything.
Practice knowing nothing for sure. (Nothing is as it appears anyway.)
Be curious.
Be kind.
Love.
And whatever you do, don't (ever) postpone joy!
What are YOUR guiding principles?

Purchase Artwork & Prints | Commission Your Own | Online Courses