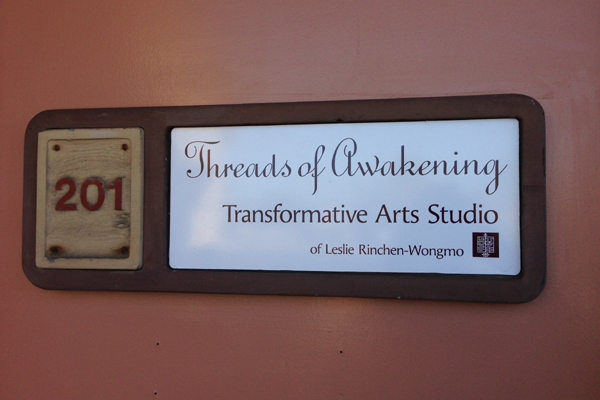 Saturday's open house was a great success, with well over a hundred people in attendance. Great energy and enthusiasm were present in the space. A good sign for good things to come!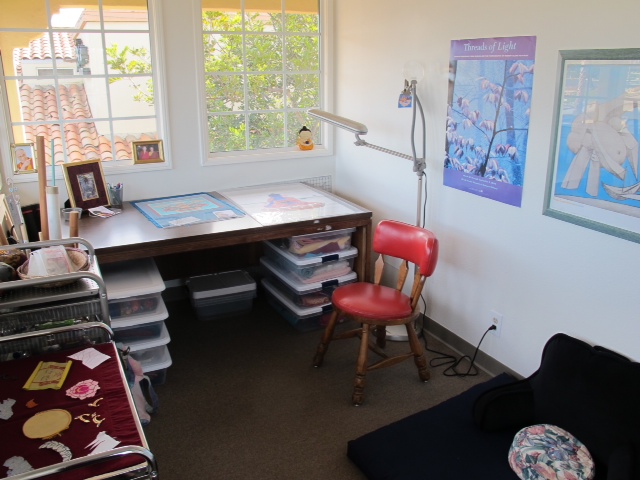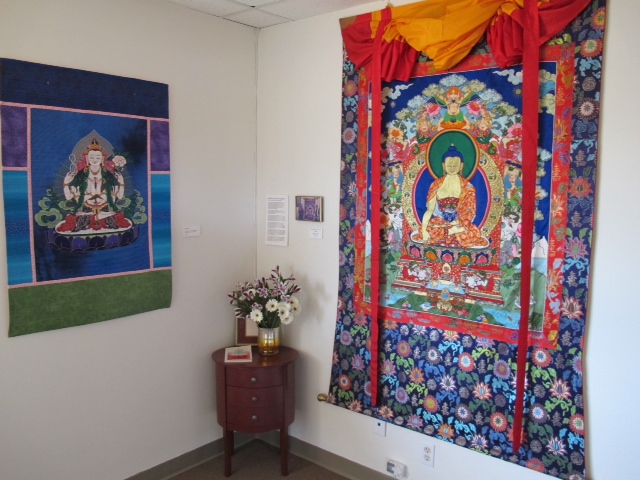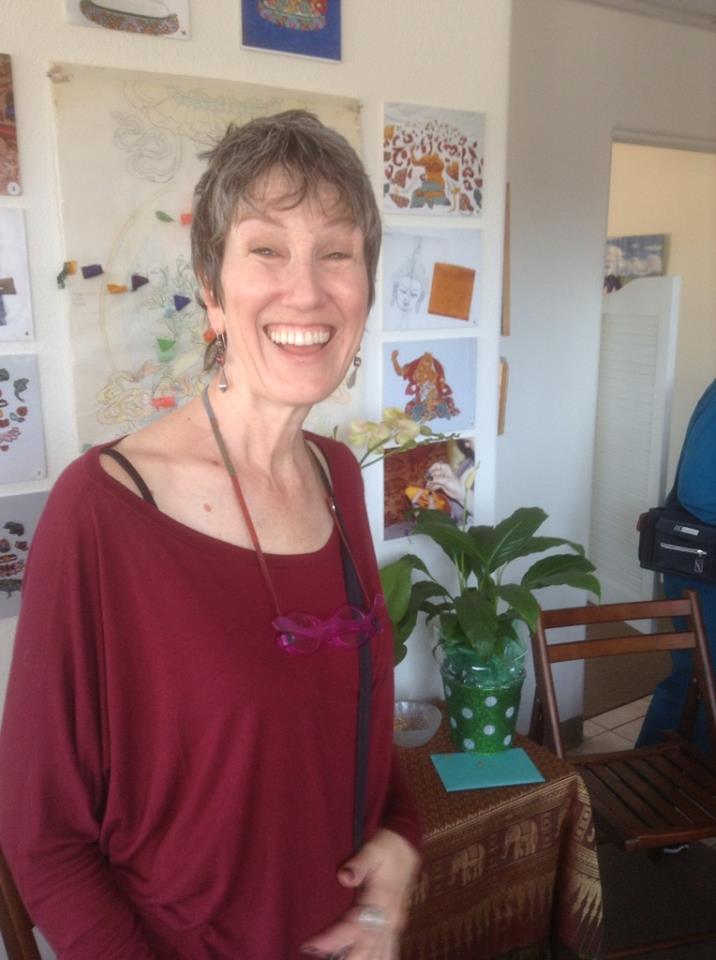 The studio will be a space for the creation, preservation, documentation, and transmission of the sacred Tibetan appliqué tradition and for playful, colorful, multifaceted encouragement of every individual's journey in awakening. Leslie will be there stitching most days and will host periodic Laughter Sessions, Stitching Workshops, and Film Nights.
In addition, visiting teachers will offer workshops in a wide variety of transformative arts. Offerings in the first few months will include Dream Altars with Ruth Davis, Taoist Light Qigong with Chiyan Wang, and Creating your Inner Mandala with Kalsang Dawa.
Check our online calendar for up-to-date information.
In addition to scheduled activities, Leslie will be stitching in the studio most Mondays, Wednesdays, and Fridays and would love to share her process with you. There are no fixed hours, so it's always best to call in advance. If you live in the area or ever come to visit, please call 805-626-8272 or write info@threadsofawakening.com to make an appointment.
Can't wait to see you there!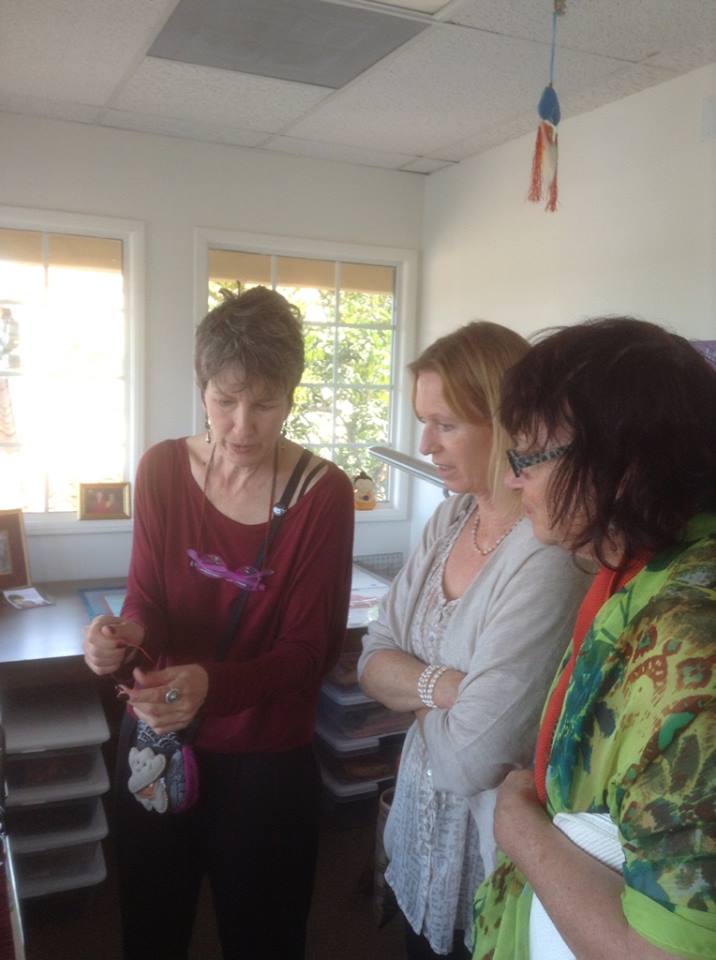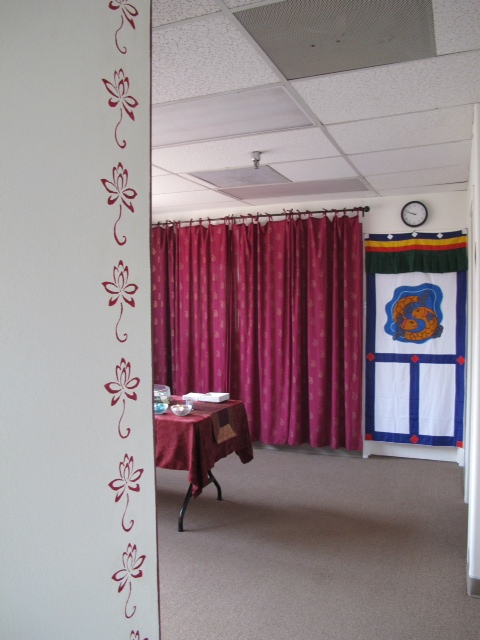 For the month free shipping of March 2014, the thangkas will be "out of station," as they say in India. They'll be on display at the An Lac Mission / Ventura Buddhist Center at 901 South Saticoy Ave in Ventura, CA 93004. Leslie will still be stitching in the Studio. And Dream Altars, Qigong, and Laughter gatherings will take place. But to see the art in March, visit AnLac Temple. Here's their contact information:
Email: missionanlac@yahoo.com
Phone: (805) 659-9751 or David Stanley at (805) 630-6922
Website: http://venturabuddhistcenter.org
Purchase Artwork & Prints | Commission Your Own | Online Courses